---
---
---
---
---
You are visitor number


FastCounter by LinkExchange
to directly access this site.
---
Details of awards received by the Signpost are here.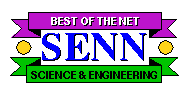 ---
All contents copyright © 2004 Readout Publications
The Read-Out Instrumentation Signpost
Measurement, Control and Automation Resources throughout the World
---
---

Here we list the various sections and pages that are on the signpost!
---