---
---
---
---
Details of awards received by the Signpost are here.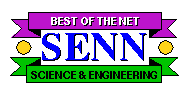 ---
All contents copyright © 1997-2018 Readout Publications
The Read-Out Instrumentation Signpost
Measurement, Control and Automation Resources throughout the World
---
---
Last changes to this page: 7/2/2017
---
Training, Education and Research

in the area of Measurement, Control and Automation
There are many resources available throughout many colleges and research establishments which are available on the Net. Some of these are detailed here.
CONTROL AUTOMATION PROFESSIONAL


Have YOU got what it takes?

Before you start on your studies and you feel your maths is not up to scratch then the Calculator Edge will be an invaluable resource making calculations a doddle!
---
---

Industrial Measurement & Control (Part Time)
---
Automation & Process Control
Automation Systems and Process Control Directory & Suppliers.
Find Automation Systems and Process Control news and information.
---
Top ten tips for industrial training!

- MCP's John Saysell has these useful recomendations to ensure that training delivered to employees is effective. "In many cases, the training is either irrelevant to the organisation's real needs or there is too little connection made between the training and the workplace or even workstation!"
John Shaw's interesting site provides information about process control, particularly the PID control algorithm, controller tuning, cascade control, and other topics.
---
---
delivers thought provoking, unbiased, information through an optimum mix of conferences, tradeshows, workshops, seminars and study tours, attracting a dedicated group of top decision makers year in and year out.
---
Patent Searching
The FreePatentsOnline search engine is one of the most powerful, fastest and easiest patent search engines on the web. This search allows advanced search techniques such as word stemming, proximity searching relevancy ranking and search term weighing to help you find exactly what you are looking for. Latent semantic searching is also available, and their account features let you organize, annotate and share documents, along with other helpful work-flow features.