---
Your advert can be here!
See our Rates
---
---
---
---
Details of awards received by the Signpost are here.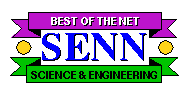 ---
All contents copyright © 2000-17 Readout Publications
The Read-Out Instrumentation Signpost
Measurement, Control and Automation Resources throughout the World
---
---
Last changes to this page: 22/11/2017
---
Standards Page of the Instrumentation Signpost

See also our Test & Measurement LinksStandards are becoming more and more inmportant in modern life. Safety, convenience, and the growth of international commerce ensure that uniformity of standards will govern more and more of industrial life.


One of the most controversial subjects in the Standards Area of Instrumentation and Control is that of Communications. We have produced the FieldBus Page to list links to as many Bus Pages we could find. Along with news of developments and shows and conferences.
And now the latest thing is Wireless. This page was launched at the end of 2006.

Remember the Millennium bug? Our Year 2000 web page had some important links and news in this area.

Arguably of more significance is the implimentation of what has been called Part 11. One of the most fundamental changes in process industry today is the introduction of electronic documentation. In quality management treaceability is of prime importance.

Safety and security are areas that have come to the fore in recent years and we have established pages on Cyber Security and Safety to talk about these subjects.
---
Web Pages
ISA The Instrument, Systems, and Automation Society is an important standards formulating body in the area of Instrumentation and Control especially in the Americas.

International Electrotechnical Commission.
They publish new standards, specifications and publications in Just Published which is delivered twice a month straight to your desktop. They now have a very useful IEC Webstore where you may purchase standards and related publications.

The International Bureau of Weights and Measures (BIPM) is headquartered in France.

CENELEC is the Standards Body of the European Union. See also the European Commision page on measuring instruments

Physical data from the US National Institute of Standards (NIST), including fundamental constants, is now available on their World Wide Web pages.

There is more information available from The American National Standards Institute (ANSI). They host the National Standard System Network which lists up to 100,000 global standards abstracts.

Another important source of standards is The Institute of Electrical and Electronic Engineers.

Need to keep a close tab on ISO activities? ISO on-line has recently been launched and you can tap it on internet via World Wide Web. They also include a list of Standardisation Bodies which is very useful. All material is in English or French. Included is a full catalogue of ISO standards and drafts, Meetings Calendar of the ISO Committee, Forum Service and details on how to get your hands on the actual standards themselves.

A page mentioned to us by Greg Goagtes, Moderator of the ISO25 Discussion Group, is the ISO25 home page.

PLCopen is a vendor and product-independent world-wide association that brings greater value to users of Programmable Controllers through the pursuit of the IEC 1131-3 open software development standard. They also have addresses in the USA and Japan.

The new SMT Home Page is an information service offering access to a wide variety of comprehensive information on the European Union's SMT(Standards , Measurement and Testing) programme. This is part of the more comprehensive CORDIS - Community R&D Information Service.

Standards in Ireland are under the aegis of NSAI - National Standards Authority of Ireland.

You may be interested in sources for Quality Org Homepage for a comprehensive indexing and linking to pages and resources in this important area. Here are some other ISO 9000 Sites.

Access to standards, research, software and databases through the US Environmental Protection Agency

These WWW pages contain information about MiTS: The Maritime Information Technology Standard. It is an open communication standard originally developed for integrated ship control systems. Today it has also successfully been used in land-based applications.

SERCOS is the only internationally approved open standard for motion control communications. This site is in North America.
---
Contacts and Resources