---
---
---
---
---
Details of awards received by the Signpost are here.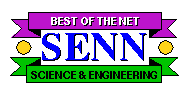 ---
All contents copyright © 2000-10 Readout Publications
The Read-Out Instrumentation Signpost
Measurement, Control and Automation Resources throughout the World
---
---
Last changes to this page: 18/5/2010
---
Statistics

Click here to see
---
These are the statistics of numbers of visitors (sessions) to the Instrumentation Signpost site. The figures are compiled by reference to the records mantained by our host provider Vario.

The figure in red given at the top of each month is the number of hits per month. This is a notorious statistic since it includes every image and page in the total and so is a less accurate indication of the number of visitors to the site.
The other statistics are based on these hits but only page impressions are used in the calculations so they are a safer guide.
January 2011
112091

01-Ean 3031
08-Ean 3578
15-Ean 3698
22-Ean 3706
29-Ean 3807

March 2011
121048

05-M‡rta 3565
12-M‡rta 3530
19-M‡rta 3624
26-M‡rta 3594

May 2011
108405

07-Beal 3688
14-Beal 4013
21-Beal 3349
28-Beal 3427

July 2011
106522

02-Iúil 3334
09-Iúil 3608
16-Iúil 4060
23-Iúil 3352
30-Iúil 3447

Sept 2011
105141

01-MF—mh 3166
10-MF—mh 3492
17-MF—mh 4020
24-MF—mh 3606

November 2011


February 2011
108893
05-Feabh 3951
12-Feabh 3924
19-Feabh 4068
26-Feabh 3679

April 2011
110468

02-Aib 3628
09-Aib 3694
16-Aib 3689
23-Aib 3978
30-Aib 3544

June 2011
97255

04-Meith 3484
11-Meith 3657
18-Meith 3519
25-Meith 3338

August 2011
113284

06-Lún 3381
13-Lún 3751
20-Lún 3860
27-Lún 3354

October 2011


December 2011




The Diamond indicates the actual weekly figure.
The thick purple line is the average per 12 month period.

---

Percentage of visitors who clicked on adverts:
Hits through 12 months(per day!)

A 'Hit' is simply a successful request to your web server from a visitor's browser for any type of file, whether an image, HTML page, an MP3 file, or any other type. A single web page can cause many Hits -- one for each image included on the page, etc.

12 Month Summary!


Previous Years Summaries
Click to see full size!
2006

2005

2004

2003
Calculation Methodology
Session: A series of Hits to your site over a specific period of time by one visitor.
Pageview: A request to the web server by a visitor's browser for any web page; this excludes images, javascript, and other generally embedded file types.
Hit: Any successful request to a webserver from a visitor's browser.
Bytes: The quantity of network bandwidth used by the files requested during the selected Date Range.