---
---
---
---
---
Details of awards received by the Signpost are here.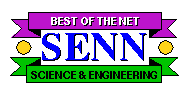 ---
All contents copyright © 2000-7 Readout Publications
The Read-Out Instrumentation Signpost
Measurement, Control and Automation Resources throughout the World
---
---
Last changes on this page: 2/11/2007
---
Contact Details
Postal Address (Snail Mail):


The Instrumentation Signpost
Caorán
Baile na hAbhann
Co Galway
Ireland.
K5C-34-RW8

K5C-34-RW8
(SatNav, GPS Enabled Handset, on the Web, etc)


Tá Read-out.net lonaithe i gceann den na ceantreacha is áille in Éirinn.
Read-out.net is located in one of the most scenic parts of Ireland.

Telephone and Fax Numbers - International code for Ireland is 353 :

Telephone: (0)87 2663282.
Note this is a GSM phone and text messages may be sent!

Fax: (0)91 506872 (Note: We rarely have this number connected to fax and recomend that email or ordinary post be used for all written and drawn "paperwork")

Electronic Mail:


We originally were connected through IOL - Ireland on-line in the old "Dial-Up" days. When we joined - we were the 700 subscriber! - they were a small company which has ben sold and bought a number of times since. When we moved to our present location it became more problematical especially as broadband connection became essential. Conventional DSL connection is not possible as yet, satelite is extraordinarily expensive and also requires a telephone line. Finally we located a small company, Airwire, in the general area which was able to provide a reliable wireless connection.


We have used a service called Spam Arrest to filter messages to our site. This is a report of messages since December 2002 when we signed on to the service.
Messages Processed 839726 (Messages Processed is the total number of messages Spam Arrest has processed for you, including authorized, blocked, and unverified messages.)
Messages Forwarded 100852 (Messages Forwarded is the number of verified messages Spam Arrest has forwarded to your Inbox.)
Spam Percentage 87.99%

---

Suppliers to read-out.net

Office Equipment


Socos Teoranta
Indreabhán
Co na Gaillimhe

Computer Products
Screenway
Galway Business Park
Dangan
Galway

Money
AIB Bank
An Spidéal
Co na Gaillimhe.
Signpost Host
Vario Inc
World HQ
Englewood
Colarado, USA.

Magazine Distribution

Sooner than Later
Kill Ave, Dún Laoghaire
Co Dublin

We use Google to search the over 400 pages on the Signpost.
All spam sent to read-out is toasted to nothing using the incomparable system of Spamarrest.com
We cannot recommend this system enough.

---

Sites designed by us

---

Affiliated Organisations:


About us!

---

The site is mantained by Eoin Ó Riain and any suggestions or thoughts are more than welcome.
Suggestions should be mailed to readout@iol.ie. Other Contact Details

The Signpost has been honoured to receive a number of awards.