---

Complacency significantly raises risk of damaging cyberattack worldwide!

- Inadequate training and a culture of complacency among many owners and operators of critical infrastructure are significantly raising the risks of highly damaging cyberattack throughout the world says Cybersecurity expert Steve Mustard.

Process controller gains EDSA certification. - The Control Systems Security Corporation Chartered Lab (CSSC-CL) has announced that it has certified a process controller from Azbil—the Harmonas-DEO DOPC IV—to the ISASecure® Embedded Device Security Assurance (EDSA) certification.

Compact Hall-effect current sensors for 200 A and 300 A current ranges! - Harting has added two new high-current models to its range of Hall-effect current sensors

eLearning course on "Vortex Flowmeters: Applications" - A new course on "Vortex Flowmeters: Applications" has been released on the KROHNE Academy online learning platform.

Diode pumped solid state lasers. - Quantum Composers, a manufacturer of digital delay and laser technology, has released a series of diode pumped solid state lasers.

High-speed, high-accuracy measurements on reflective targets. - Auto Chassis International uses a custom-built tester to finely measure heat distortion on brake discs. The process is made complex by the fact that the discs rotate at high speed and measured with an accuracy of 0.01 mm must be completed. Keyence's LK-G CCD laser displacement sensor enables stable detection despite the glowing-hot reflective metal.

Compact metering pump - The CHEM-FEED® C-1500N Diaphragm Metering Injector Pumps from Blue-White Industries, are compact and efficient.

Test Product of the Year! - National Instruments VirtualBench, the all-in-one instrument that has introduced a radically practical approach to benchtop instrumentation, recently won Test Product of the Year at the 2014 Elektra European Electronics Industry Awards.

Best automation software say readers. - The Web Studio software of InduSoft has been declared the Automation Inside 2014 Readers' Choice Awards winner for the Best Automation Software category.

Safety instrumented system to be launched next week! - Yokogawa's ProSafe®-RS R3.02.20 is to be launched in a few days (2014).

Hand-held transmitter for CO2 - A CO2 probe with a measurement range of 0-2000/5000/10,000ppm has been made available for the Omniport 30 hand-held transmitter from E+E Elektronik.

Explosion proof feet & inches panel meters. - The latest ProVu® family member, the PD6001 Feet & Inches 1/8 DIN Panel Meter has been announced by Precision Digital.

MES Software decision driven by easy integration! - Aegis Software has recently supplied an integrated suite of FactoryLogix manufacturing operations software modules to EMS solution provider Connor Solutions.

A peek at conductivity with PEEK sensor! - The Smartec CLD18 toroidal conductivity transmitter for hygienic applications has been introduced by Endress+Hauser.

PXI high power solid-state switches. - Pickering Interfaces has introduced two new PXI high power solid-state switch modules to its range of PXI switching solutions.

Testing electric bikes! - Test instruments supplied by Yokogawa are playing a key role in the final testing of motors for electric bikes manufactured by Heinzmann in the village of Schönau in Germany's Black Forest region.

New transportable crawler inspection camera can be hired! - The Mini-Cam Proteus crawler camera inspection system can now be hired from Ashtead Technology with a battery power pack option.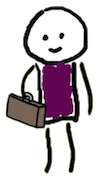 LCM Systems has appointed Stacey Bond as Internal Sales Engineer for its range of load cells and instrumentation.

Modular switch gear busbar solution for Biomass generation plant room - Rittal's Ri4power modular switch gear busbar system helped to deliver the solutions for Nova Controls during their installation of water treatment PLC for a Yorkshire (GB) biomass site that the site demands.

Moisture analyser ensures quality of stored natural gas! - Michell's new OptiPEAK TDL600 moisture analyser's fast response and non-contact spectroscopic measurement principle ensures that gas storage companies are able to meet demand quickly while also satisfying the contractual standards for moisture content when stored natural gas is withdrawn and injected to the pipeline network.

Successful trial for new remote Phosphate monitor!

- The Cycle PO4 from OTT Hydrometry (known as the Cycle-P) is gathering considerable interest because it is battery powered and able to operate unattended in the field, running over 1,000 tests before a field service is necessary to change the reagents.

Data transmission via Fibre-optic or copper cables! - Optical data transmission offers numerous advantages, particularly for data-intensive applications with a high demand on availability, such as are typical in the automotive industry. Balluff takes this into account with the new push-pull variants of its PROFINET IO-Link master modules.

3 million modules keeping control - HMS Industrial Networks has shipped its three millionth Anybus module to Bosch Rexroth.

Level switch listed for safety! - The proven Baumer CleverLevel LBFS/LFFS level switch has now been listed by the American Underwriters Laboratories Inc. (UL). Testing of the CleverLevel included numerous safety-related aspects in accordance with UL standards and requirements.

Wireless navigation! - Emerson's Smart Wireless Navigator helps users manage their expanding wireless infrastructure and get the most value from their wireless networks

HMI featuring a high-quality display and more realistic images - Delta Electronics has released the DOP-W Series HMI, which offers sizes of up to 15".

Solid state pulse amplifier! - Instruments for Industry (IFI), a subsidiary of AMETEK Compliance Test Solutions, offers a dual-mode, solid-state amplifier that combines continuous (CW) and pulse (P) operating modes.

Get a grip! - Expanding on the company's 'inspired by nature' research, Festo's MultiChoiceGripper concept is an adaptive, flexible handling system that employs the concept of opposable thumbs to ensure maximum stability when gripping.

Automation authors honoured. - The International Society of Automation (ISA) has published details of the recipients of its 2014 author awards presented annually by ISA's Publications Department.

Testing, testing, one two - Exciting business growth at Cressall, has allowed the firm to launch a new research and development (R&D) department.

MES update at one of the worldwide most important J&J sites. - The multinational pharmaceutical and consumer goods manufacturer Johnson & Johnson has updated their site in Geel (B), to Werum's PAS-X V3.1.5.
---

---
If you put in a link to the Instrumentation Signpost you are entitled to a free listing in our Reciprocal Links page.
---
---
---

Nollaig Shona dár Léitheoirí Uilig
24/12/2014 to 6/01/2015
Beithil

---
ICPPE 2015
2nd International Conference on Petroleum and Petrochemical Engineering
10/01/2015 to 11/01/2015
Dubai (UAE)

---
Cyber Security for Oil & Gas Canada Summit

26/01/2015 to 28/01/2015
Calgary (CDN)

---
GE Roadshow
"Predict for Profit"
27/01/2015
London (GB)
Contact
---
HazardEX
conference & exhibtion
28/01/2015
Swansey (GB)

---
Effective STO Summit

28/01/2015 to 29/01/2015
Houston (TX USA)

---
GE Roadshow

28/01/2015
Paris (F)
Contact
---
GE Roadshow

29/01/2015
Milan (I)
Contact
---

Advanced laboratory instrument data integration software. - PAC has announced the latest version of its advanced laboratory instrument data integration software, IRIS Software v2.0. IRIS Software provides customers the advantage of connecting their PAC laboratory instruments, locally or worldwide, and managing these instruments, including gathering and analyzing test data, as well as communicating results.

Refined and practical analogue circuit design techniques! - Elsevier has just published Analog Circuit Design Volume Three: Design Note Collection, the next book in the Analog Circuit Design series, edited by Bob Dobkin and John Hamburger.

Promoting Industry 4.0 - Industry 4.0 is a hot topic throughout the industry. Mitsubishi Electric has been actively involved in the development of Industry 4.0 standard specifications in Germany.

Robust connector housing for extreme requirements - The new Han® M Plus range of connectors from Harting incorporates effective protection against extreme environmental influences through the use of an additional polyurethane coating.

One Ethernet hardware - any industrial Ethernet network - HMS Industrial Networks has released "Anybus CompactCom for Common Ethernet" - a communication solution which includes an Ethernet hardware that is loadable with PROFINET, EtherCAT, EtherNet/IP or Ethernet POWERLINK.

Awards for mission-critical network connectivity solutions! - Wzzard B&B Electronics' Intelligent Sensing Platform has won awards, independently judged for technical achievement and market potential, for Internet of Things (IoT) networking applications.

Scheduling and tracking functions for precise control - Emerson Process Management's Syncade™ Suite manufacturing execution system, now provides terminal managers with increased security tools and improved control of material movements and inventory.

Dreamliner soars with safety lifecycle management!

- As a prime contractor on the Boeing 787 Dreamliner, AIT had responsibility for the final assembly and body join functions, charged with delivering a fully automated positioning and joining system.

Dome and line lights! - CCS Inc, has introduced two new dome lights and a bi-directional line light. The PDM and LAV series of dome lights provide uniform diffused lighting by using combinations of diffused, axial and low-angle lighting. The LNIS/LNIS-FN series of line lights provides obliquely angled light making them ideal for the inspection of surface scratches.

Connector with pin socket version! - Fischer Connectors continues to lead the trend of miniaturization. After the successful launch of the Fischer MiniMax™ Series in 2012, Fischer Connectors extends this miniature high performance rugged connector with a pin socket version.

Bar codes on steroids in industry! - European Automation has published an industry report about the potential applications of radio-frequency identification (RFID) in industry. An in-depth analysis of the technology, the report looks at how RFID can be used in sectors including retail, logistics and manufacturing.

Connector ranges and contract manufacturing capabilities! - At Southern Manufacturing & Electronics 2015 (10-12/2/2015 Farnborough GB), Harting is featuring a number of new additions to its ranges of board-to-board and board-to-cable connectors, as well as a greatly expanded range of M12 connectors for instrumentation and control applications.

New tools for design exploration! - MapleSim&trade, the advanced system-level modeling and simulation platform has been released by Maplesoft&trade.

The performance of a long-range scanner and the simplicity of a sensor. - Taking full advantage of Pepperl+Fuchs' powerful Pulse Ranging Technology (PRT), the R2000 Detection scanner is the ideal solution for demanding field monitoring applications and assistance systems.

Engineering and creativity competition winners announced! - In April 2014 COPA-DATA launched its engineering, usability and creativity competition called zenon Challenge.

Benefits of Extracting Smart HART® Data! - According to the HART Communications Foundation, more than 30 million HART-enabled instruments are installed in process plants worldwide and the majority of process transmitters made today are HART compatible.

Instrumentation on Churyumov-Gerasimenko (67P) - Souriau has served as a trusted collaborator to the ESA (European Space Agency) and CNES (French Space Agency) by supplying interconnection components 15 years ago for the Rosetta space mission.