---

Early Warning of Condensation Danger. - The compact EE046 from E+E Elektronik monitors reliably the condensation danger on chilled beams and other critical cold spots, in air conditioning systems or switching cabinets.

"Ten years empowering the world!" - Alison, celebrating ten years as online learning pioneer, has launched a new mobile-friendly, personalised platform design, enhancing user experience and strengthening learner engagement.

Profile painted & powder-coated surfaces. - The newest generation DATAPAQ® EasyTrack®3 system makes profiling oven cure of painted and powder-coated products as easy as never before.

UV disinfection in industry. - Hanovia is to host a webinar aimed at helping manufacturers optimise the removal of chlorine within their water treatment operations on the 23rd May 2017.


- Global instrumentation leaders Scientific Measurements Pte Ltd has acquired Ireland-based instrument manufacturer Eurolec Instrumentation Ltd for an undisclosed sum.

High Power CG2409 RF Switch for Wirelass. - These RF switch components from CEL, can be used within an application to switch between Transmit / Receive modes, as Diversity Switches, switching between two different antennas, and also switching between RF Frequency Bands.

Driving Business Value in Industrial Innovation: Disciplined Agility for Manufacturing Automation - A new book from ISA, encourages both manufacturers and automation suppliers to better capitalize on fast-emerging innovations in industrial technology, such as process automation systems, to drive transformative improvements in manufacturing.

Managing terminals! - TerminalManager, from Emerson, provides a single software platform to manage the entire terminal business process, helping operators streamline the loading processes, achieve greater connectivity to customer needs, and close the books faster.

Seismic sensors. - Omron Electronic Components Europe has announced the availability of what it believes is the world's smallest class size seismic sensor, specifically designed to trigger the shutdown of potentially hazardous or easily damaged systems in the event of an earthquake.

Breathing life into level transmitters! - Heartbeat Technology has been added to the Endress+Hauser Micropilot FMR5X free-space radar and FMP5X Levelflex guided radar level transmitters.

Powerful sensor solutions worldwide! - A global distribution agreement with MEMSIC has been announced by Mouser Electronics. MEMSIC is a world leader for the consumer electronics, communications, automotive, medical and industrial sensing sectors.

Valves comply fully with forthcoming regulations for the marine industry. - Emerson has gained DNV-GL approval for its ASCO 551 and 553 series solenoid valves. This means that the valves comply with the soon-to-be-introduced (September 2017) worldwide regulations for ballast water treatment.

Safety instrumented system enhancement announced. - The ProSafe-RS safety instrumented system from Yokogawa has helped prevent accidents by detecting abnormal conditions in plant operations and initiating emergency actions such as a plant shutdown since 2005.

UHF RFID readers. - Harting has expanded its Ha-VIS family of UHF RFID readers with the addition of two new devices that offer higher levels of versatility, enabling individual project requirements to be met even more efficiently and flexibly.

Installed base maintains strength. - The installed base of devices with interfaces of the communication technologies of PROFIBUS & PROFINET International (PI) continues its very strong overall market position.

Motion & Machne control. - Aerotech's new Integrated Motion and Machine Control Solutions brochure presents their latest machine automation products.

Delta's high-calibre solutions for smart manufacturing & energy efficiency. - Delta's expanded and strengthened portfolio of state-of-the-art solutions, capable of realizing smart manufacturing and higher energy efficiency in a broad range of applications, will be featured at Hannover Messe 2017 (April 24 to 28).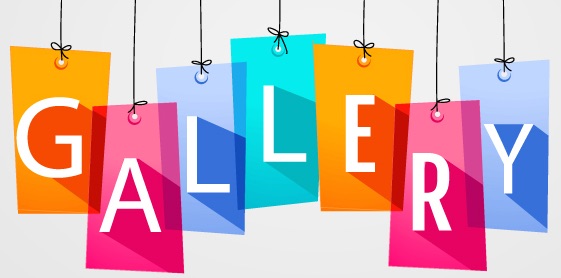 - EPLAN joined forces with ABB, DesignPro, Douglas Automation, Igus, Industrial Society of Automation (Ireland Section ISA), Omron, Panasonic, Prion PLM, Portalis, Rittal Ireland, Rockwell Automation, Siemens, SL Controls and Weidmuller to bring Industry 4.0 to the Limerick Institute of Technology. Here are some pictures from the day!

Milestones for automation software systems. - Copa-Data has presented what it call "further milestones for ergonomic working for project engineers and operators in manufacturing companies and the energy sector," with the new version of its automation software systems, zenon 7.60 and zenon Analyzer 3.10.

The Board of Excelsys Technology has appointed Conor Duffy to take over as CEO.
Other appointments include Shane Callanan who has been appointed to the new position of Chief Technology Officer (CTO), Dermot Flynn is to become Director of Sales & Marketing and Brendan Forde as Quality and Manufacturing Manager.

Name change for Test & Measurement leader! - Yokogawa Meters & Instruments Corporation announces is to change its name to Yokogawa Test & Measurement Corporation in October (2017).

The future of Automation and Control. - InstMC, ISA & IET are supporting a major conference in June looking at the future of automation and process control. Organised by IChemE there will be lots of opportunities to share views and debate the implications of the Industrial Internet of Things (IIoT).

Money-saving kit for electricians! - Until 30th June 2017, Fluke is offering a 325/T150/C550KIT, a money-saving starter kit for electricians, which includes a clamp meter, a two-pole tester and a sturdy, steel-framed toolbag.

Vision conference programme released. - The full Conference programme for the UKIVA Machine Vision Conference and Exhibition (Milton Keynes (GB) 27th April 2017) has now been published.

Non-contact level measurement. - Easy-to-use SIL 3 Rosemount™ 5408 Non-Contacting Radar Level Transmitter provides enhanced diagnostics and remote proof-testing capability, supporting critical overfill prevention applications.

Piezoelectric strain sensor. - The new Type 9238B piezoelectric strain sensor from Kistler Instruments monitors the force-proportional strain on machine components and structures.

Aquisition ensures a broader range HMI supplier! - IDEC Corporation has acquired APEM. Together, IDEC and APEM are now one of the world's largest manufacturers of human machine interface (HMI) components, panels and systems.
---

---