---

Reliability management consulting service! - Enterprise-wide reliability strategies can save global companies more than $50 USD billion a year in costs and increase capacity by more than 5 per cent. Emerson's new global reliability management consulting practice is guiding leaders on how to better manage maintenance costs, improve reliability and increase profitability

Control systems FEED order in Canada. - Yokogawa has been selected as the main automation contractor (MAC) for a natural gas liquefaction project that is proposed by LNG Canada, a joint venture comprised of Shell Canada Energy (50%), an affiliate of Royal Dutch Shell plc, and affiliates of PetroChina (20%), Korea Gas Corporation (15%) and Mitsubishi Corporation (15%).

Intelligent stepless motor - Technosoft has released the first member of their iMOT line of motors with integrated motion controller and drive — the iMOT172S XM-CAN intelligent stepless motor.

Phase matched cable assemblies. - The Cable Assembly division of Intelliconnect (Europe) Ltd now offers phase matched cable assemblies. This allows customers to specify the electrical length in time or degrees at the frequency of operation for a specific cable assembly.

One box integrated control panel - In opting for a single completed assembly, Stadium removes the need for further integration, complex testing and multi-vendor liaison in the event of any functional problems.

Automated test products and solutions. - At Southern Manufacturing & Electronics (Farnborough GB, 10-12 February 2015), the Peak Group is featuring its range of automated test & measurement solutions along with probes, test accessories and bespoke software development capabilities.

Fitting in! - Equipment designers dealing with tight space constraints or low-strength signals in sensing applications can now overcome these challenges using new G3VM MOSFET relays announced by Omron.

Air compressors & quality air products for Ireland.

- C&L Industrial Ltd, based in Galway and Dublin (IRL), has been appointed as an authorised premier distributor for Atlas Copco's range of industrial air compressors, quality air products and spare parts.

Connecting devices - wirelessly - After the acquisition of the wireless gateways from u-blox/connectBlue in September, HMS Industrial Networks can now present an expanded suite of Anybus Wireless Bridge products for connecting industrial devices wirelessly.

Targeting growth... - Industrial IT solutions provider, SolutionsPT, has boosted its sales and technical team as it announces it is targeting further growth over the next 12 months.

Pressure Transducer Delivers water level monitoring in emergency tank shower.

- Applied Measurements were recently contacted by spill control and containment manufacturer Empteezy, to provide a sensor to be used within an emergency tank shower.

Delta photoelectric and inductive proximity sensors - Delta's standard (PS-R) and flat (PS-F) photoelectric sensors offer easy installation with a one-turn screw for setting distance for the standard type while the flat type can be installed under any condition.

Interface series expanded with new PCI cards - With the CAN-IB300/PCI and CAN-IB400/PCI, HMS offers two new CAN cards for the PCI bus, modularly expandable with up to four CAN interfaces and with an extensive driver and tool suite support.

Building your data centre on a firm foundation - Rittal's TS IT provides optimum stability and maximum space utilisation due to the welded frame construction.

Multi-function wireless adaptor! - Yokogawa has announced that it is releasing a newly developed multi-function wireless adaptor on the 1st December 2014.

RFID systems optimised for railway servicing and maintenance! - Radio-frequency identification (RFID) systems from Harting offer an optimal solution to a number of challenging problems in the servicing and maintenance of modern railway systems.


"Better, bigger, busier!" report on environmental show - It is harder than ever to prize people away from their desks and laboratories these days, so it is all the more gratifying that WWEM continues to grow, with this year's event attracting 15% more visitors than WWEM 2012 - that's consistent growth with every event since the first in 2005.

HMI & Control at SPS14 - A cost-effective and reliable HMI featuring a high-quality display and more realistic images! Cost effective controller with high reliability, integrated network communication capability, and motion control functions for advanced automation solutions.

Remotely monitoreing and controlling EtherNet/IP-equipment - The Netbiter Remote Management solution from HMS Industrial Networks now allows automation devices using EtherNet/IP to be monitored and controlled via the web.

Paddlewheel flowmeter
- Blue-White Industries' BW DIGI-METER® Micro-Flo with analogue output displays flow rate and accumulated total flow, and features 4-20 mA / 0-10 VDC circuitry for low flow applications.
---

---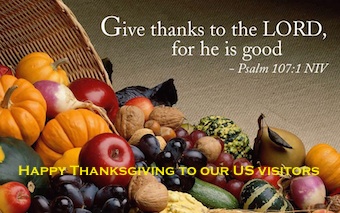 If you put in a link to the Instrumentation Signpost you are entitled to a free listing in our Reciprocal Links page.
---
---
---
Implementing Business To MES Integration Using the ANSI/ISA95 Standard (IC55)
ISA95/IC55
27/11/2014 to 28/11/2014
Eindhoven (NL)

---
Using the ANSI/ISA99 Standard to Secure Your Control System (IC32)
ISA99/IC32
27/11/2014 to 28/11/2014
The Hague (NL)

---


Training
2/12/2014 to 3/12/2014
Dublin (IRL)

---
Pollutec 2014
26th international exhibition of equipment, technology & environmental services
2/12/2014 to 5/12/2014
Lyon (F)

---
Batch Control Using the ANSI/ISA-88 Standards (IC40)
Course ISA88/IC40
8/12/2014 to 10/12/2014
Eindhoven (NL)

---


Training
9/12/2014 to 10/12/2014
Dublin (IRL)

---
Industrial Automation India

10/12/2014 to 13/12/2014
New Delhi (Ind)

---
Implementing Business To MES Integration Using the ANSI/ISA95 Standard (IC55)
ISA95/IC55
11/12/2014 to 12/12/2014
Eindhoven (NL)

---
Using the ANSI/ISA99 Standard to Secure Your Control System (IC32)
ISA99/IC32
14/12/2014 to 15/12/2014
Kuwait City

---
Using the ANSI/ISA99 Standard to Secure Your Control System (IC32)
ISA99/IC32
18/12/2014 to 19/12/2014
Eindhoven (NL)

---

Mobile monitoring, visualising and analysing real-time plant & industrial process data. - The updated version of Wonderware® SmartGlance™ 2014 R2 mobile reporting software includes a host of new features that make monitoring, visualising and analysing real-time plant and industrial process data via mobile devices easier than ever.

New member for British Manufacturing Technology Centre! - Stemmer has become a member of MTC, the British-government funded Manufacturing Technology Centre.

CC-Link IE leads the way to Industry 4.0 - One might argue that a technology becomes mainstream when politicians begin debating it. The German chancellor, Angela Merkel made a very interesting statement about Industry 4.0 during the national IT Summit that took place in Germany at the end of October says John Browett, General Manager of CLPA-Europe at SPS/IPC/Drives.

Signal conditioners enable plants to reduce operational costs! - Eaton has launched a new series of signal conditioners for safe-area applications - the MTL1000 Series. Process managers can now specify Eaton's signal conditioners for all areas of their plant, enabling them to reduce the complexity of their supply chain and save on operational costs.

Pressure sensors for ATEX zones. - The range of high performance, pressure sensors from Kistler Instruments are now available certified for use in ATEX Zone 0, intrinsically safe and Zone 2, non-incendive hazardous areas.

Safety award for interface modules - The SSX and SST Safety Isolators and Splitters by Moore Industries, have received the 2014 Safety Award for Interface Modules from exida, the global leader in functional safety certification for the process industries.

Vision system reduces chance of product recall - A leading manufacturer of OTC healthcare products has commissioned a 5 camera inspection system on a cartoning machine with two separate leaflet feeders to ensure that cartons not only contain a patient information leaflet but that it is also the correct one.

Miniature dew point transmitter for refrigeration dryers! - The EE354 in-line transmitter from E+E Elektronik is specifically optimised for dew point monitoring of refrigeration dryers.

Extended out-of-the-box functional scope to more efficient control of processes! - Actavis, the fast-growing generics manufacturer, has upgraded to the latest PAS-X Version V3.1.6 at their Bulgarian site in Dupnitsa.

RTU and HART configuration suite for remote applications - OpenEnterprise™ Field Tools from Emerson, is the world's first Remote Terminal Unit (RTU) and HART® configuration suite that enables local and remote configuration and real-time HART device monitoring in remote oil and gas applications such as wellhead automation, flow measurement, and tank overflow protection.

Multi-purpose safe area modbus scanners. - The Vantageview PD6730X Modbus Scanner, from Precision Digital Corporation, is a rugged, NEMA 4X/IP65 Modbus master, slave, or snooper (sniffer).

Integrated production control system! - Yokogawa Electric Corporation is developing the CENTUM® VP R6.01, an enhanced version of the company's flagship integrated production control system, and plans its release in February 2015.