---

Acquisition increases consultancy strength and digital expertise. - iSolutions Inc., a Canadian-based consulting group with expertise designing and implementing data management solutions has been acquired by Emerson. The acquired company provides organisations with decision-support tools to make data-driven production and operational decisions based on the analysis of real-time insights from integrated field and plant systems.

Contactless detection. - Omron Electronics Components Europe is addressing the growing demand for contactless position and presence detection in industrial machinery, office automation and similar applications with the launch of a new range of exceptionally compact surface mount photo-microsensors.

Creates 3D data really quickly! - The Ensenso XR stereo camera from IDS can calculate 3D point clouds itself. Afterwards, it transmits the data via Gigabit Ethernet or WiFi to a host PC for further analysis. The advantages of the new camera series include, for example, significantly faster 3D data generation and reduced load on bandwidth and connected PCs.

Humidity & moisture transmitters. - The high-end EE310 and EE360 industrial transmitters from E+E Elektronik are now available with stainless steel or with polycarbonate enclosure. The EE310 humidity and temperature transmitter is dedicated for demanding industrial processes control. The EE360 measures the moisture content of industrial oils and thus enables predictive maintenance of machines and plants.

Guides to Circuit Board Hardware. - Essentra Components have produced two new guides for electronics design and production engineers to assist in the selection and use of PCB hardware components. By sharing their expertise in component technologies Essentra Components short-cut the search process and save time in the development cycle.

Where Is SCADA Heading?? - While SCADA (supervisory control and data acquisition) technology has been around for quite a while, today's SCADA systems are easier to integrate and provide improved capabilities and functionalities. More than ever before, today's owner-operators use SCADA technology to help improve operations and link operations to business processes to improve business performance management and maximise return on existing capital investments in systems and assets.

Award for components supplier. - Omron Electronic Components Europe has been named Electro-Mechanical Supplier of the Year for the third time by the French association of electronic component distributors, SPDEI (Syndicat Professionel de la distribution en Electronique Industrielle).

Fire-resistant shelters for chemical plant. - Novel outdoor equipment shelters from Intertec Instrumentation have been chosen to help a leading European chemical manufacturer to upgrade its distributed plant control system.

French award for innovative instrument. - The leading French technical magazine MESURES awarded Camille Bauer Metrawatt AG a prize for innovation. Their product CENTRAX CU3000/5000 was named as worthy of special mention and picked out for the cherished trophy

Why Europe's Engineering Boom Might be Short Lived - After an exceptional start in 2018 for European chemical producers, sales in the 673 billion euros sector are stagnating, albeit at a high level. International trade conflicts and the looming Brexit dampen the optimism and cloud the perspective for one of the most integrated and export oriented industries. Correspondingly, trade associations are reducing their production forecasts: The German Chemical Industry Association VCI is now targeting a 3.5% increase over the course of the year.

Component market forcasts growth though uncertainty reigns! - A Forecast just released by the manufacturers' authorised distributor (afdec) group within the Electronic Components Supply Network (ecsn) predicts that the Britain & Ireland electronic component market will grow in the range 3.4%-to-8.5% in 2019, achieving a mid-point of 5.9%.

No messing about on river conservation! - Scientists from the University of Portsmouth have been investigating nutrient concentrations in the Upper River Itchen, in Hampshire (GB), on behalf of Salmon & Trout Conservation (S&TC) to better understand where phosphorus is coming from and how it is impacting river ecology. The work has been ongoing for over three years and continuous monitoring of phosphorus has improved the understanding of nutrient dynamics in the river. They employ a QuAAtro 5-channel segmented flow autoanalyzer, from SEAL Analytical.

Choosing a VOC sensor - Arthur Burnley, Sales and Marketing Director of sensor manufacturer Alphasense, explains the factors affecting the choice of sensor – for both end-users and manufacturers of monitoring instruments. He also discusses the key questions that must be addressed, but first it is important to be aware of the technologies currently available.
---

---

During the period that the United Kingdom of Great Britain and Northern Ireland are working through their exit from the European Union (EU) we will endevour to bring items of particular interest and/or relevence to the automation sector in the process.
---

---
Semicon Japan
Manufacturing supply chain for the electronics industry
12/12/2018 to 14/12/2018
Tokyo (J)

---
IACS Cybersecurity Operations & Maintenance (IC37)
ISA Training
12/12/2018 to 14/12/2018
Eindhoven (NL)

---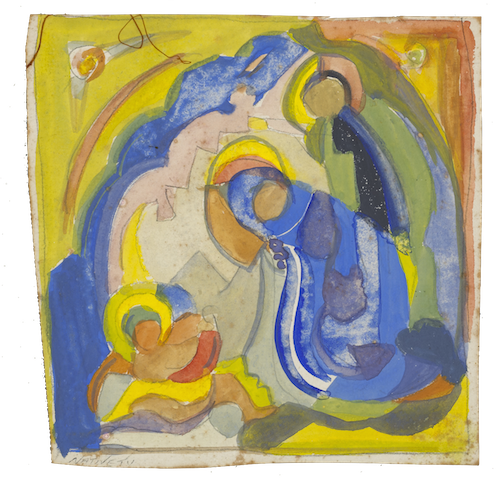 Nollaig - 25/12/2018 - Christmas
---

Fast communications for rail industry. - Harting has introduced a number of innovative connector solutions and products targeted at the rail industry and focusing on the three key benefits of weight reduction, easy handling and increasing data throughput.

Nitrate in water. - Responding to global demand for improved monitoring of nitrate in freshwater, OTT HydroMet has launched a new optical nitrate sensor, the OTT ecoN.

Panel mounted connectors. - Cliff Electronics' comprehensive range of market leading FeedThrough (FT) connectors, supplied in the industry standard 24mm diameter XLR panel cut-out, now includes the very popular CAT3 RJ11 and RJ14 connectors offering users a panel mount option.

Weighing indicators. - Variohm EuroSensor has added a new line of weighing indicators that will fulfil the cost and performance requirements for a wide range of counting, check weighing and platform scale applications across industries such as food & beverage, packaging, agricultural equipment, weighbridges and more.

Emitters, Detectors and LEDs for Wearables. - Marktech the designer and manufacturer of standard and custom optoelectronics components and assemblies, including UV, visible, near-infrared (NIR), and short wavelength infrared (SWIR) emitters, detectors, InP epiwafers and other materials, has announced its dedicated offerings for wearables.

Laser beam quality. - Laser Components has introduced an automated system, the Gentec-EO Beamage-M2, that can determine the quality of a laser beam in only 20 to 60 seconds by means of an M2 measurement.

Beta testers sought for WirelessHART Gas Detectors. - United Electric Controls has announced availability of discounted Beta test versions of its Vanguard WirelessHART gas sensors for ammonia (NH3) and carbon monoxide (CO).

Fibre Optic Media Converter range extended! - Advantech has extended their fibre optic media converter product range with the launch of new models. These media converters are especially suitable for users looking to meeting their ongoing requirement with minimal costs and effort.

Corrosion-resistant moisture analyser. - Michell Instruments has announced a new variant of its OptiPEAKTDL600 moisture analyser, developed specifically for use in catalytic reforming processes in refineries.

Phone & tablet in industry. - The Ex-Handy 10 Featurephone and the ATEX/IECEx Zone 1/21; Div. 1 version of the industrial tablet Tab-Ex 02 has been recently introduced by Pepperl+Fuchs.

Miniature microstepping drive. - Applied Motion Products' STR2-nano microstepping motor drive, available from Mclennan, delivers advanced features for open loop motion control in an extremely compact package measuring just 34 x 35 x 16 mm (length x width x height).

Cooling! - The Rittal energy-efficient Blue e+ cooling units are now also available in a roof-mounted version for the very first time. The units, which are suitable for enclosures from a size of 800 x 600 mm (W x D) upwards, have a cooling output of 1.3 kW.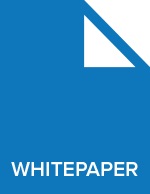 Optimise measurement and transaction speed. - Get fast, quality measurements without a large data acquisition (DAQ) mainframe system in this new paper from Keysight Technologies.

Surge protection. - Harting has developed a protective circuit housed within a modular connector in order to protect common signals in the instrumentation and control area. This means that both digital and analogue circuits are securely protected.

Investing in calibration & training in Saudi Arabia. - Endress+Hauser has invested around €3 million euros in a modern, state-of-the-art calibration and training center in the industrial city of Jubail, Saudi Arabia, thus strengthing direct contact with customers in the Middle East while supporting the country's economic development.

Multi-purpose monitor. - The F190 is a versatile General Purpose Indicator from Fluidwell, with continuous monitoring feature. Besides the focus on level, temperature and pressure applications (e.g. °C, °F, Bar, L, m3), the F190 can also work with other measuring units, like %, mA, RPM and more.

Faster wiring! - Wiring is one of the most labour-intensive processes in control and switchgear engineering. In order to improve automation in this area, Rittal Automation Systems is offering the new Wire Terminal WT. The innovation can deliver an eight-fold acceleration in wiring processing speed for control and switchgear engineers.
---