---

Eoin Ó Riain was educated by the Presentation Brothers, a religious institute founded by Blessed Edmond Ignatius Rice in 1802, in Glasthule, Co Dublin and in Cork.

He has been involved in instrumentation from an early age when he helped his father in the family business. His speciality was repairing and recalibrating pressure gauges - yes this was a profitable business in the late fifties and sixties!

He held many positions in the area of instrumentation mostly in the area of sales and marketing in Ireland. The instrumentation included chemical analysis equipment manufactured by companies like EIL, GKEP (both now part of ABB), Capital Controls (now part of Severn Trent Services), flowmeters from Fischer & Porter (also ABB) and pressure gauges from Alexander Wiegand (WIKA).

In 1998 he started publishing Read-out, a small periodical which is distributed every two months within Ireland. From this severl other enterprises have grown including the Read-out Instrumentation Signpost.

He has been a member of the International Society of Automation (ISA) since a section was established in Ireland. He has served as President of this section in the eighties and has also worked on various committees of the society both at district and society level. Most notably he has been webmaster both for the Ireland Section and the District 12 (EMEA). He is also active in the Publications Department of the Society, elected as VP-Elect Pubs Dept in 2008. He was honoured with the Golden Achievement Award for his service to the society in 2007. He was also honoured by his section with it's Pioneer Award in 2005.

He also designed and mantains the website of the famous smokehouse in Ballyconeely on the western seaboard. This is the Connemara Smokehouse, a prize-winning artisan enterprise of the Roberts' family, which exports smoked fish, salmon, tuna, mackeral etc. throughout the world. Graham, who personally processes every fish, is delighted to welcome visitors to the smokehouse and show them round.

Eoin is interested in things Irish, language, music and history. He mantains a website which is called anghaeltacht.net. Indeed in 2004 they moved from English speaking Dublin to Irish-speaking area of south Conamara.

He likes travel and as part of this he collects stamps. He set up a web page of stamp collectors to facilitate contacting and exchanging stamps.

A practising Catholic, Eoin has been in Charismatic Renewal since 1987. He has a range of Web Pages in this area . He is a member of the Avila Prayer Group. He also acts as moderator of the Charismatic Mail List .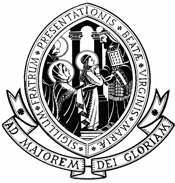 Eoin Ó Riain
Fuair Eoin Ó Riain a chuid oideachais ag Bráthaire na Toirbhirte - Foras Cráifeach, bunaithe ag Éamonn Iognáid de Rís Beanaithe i 1802 - i nGlas Tuathail, Co Bhaiule Átha Cliath agus i gCorcaigh.
Tá baint aige le cúrsaí ionstraimithe ó bhí sé óg nuair abhí sé ag cabhrú lena athair ina chomhlucht clainne. Bé a nós glanadh agus ag calabrú brúmhéadair - rud a bhí brabúsach ag deireadh na caogadaí agus sna seascadaí- creid nó ná chreid!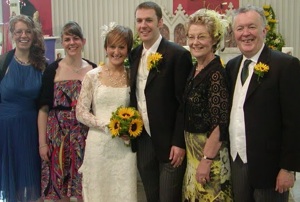 Tá Eoin pósta le Máire agus tá trúir pástaí againn. Is banaltra an duine is sine. Is fisiteiripeoir in Oispidéal an Leanaí (Tógadh é seo ag an mbainis . Tá an té is óige ag obair ar an bfoclóir nua!
Eoin is married to Máire and we have three children. Our eldest is a qualified nurse caring for people with special needs. Our son is a Physiotherapist working in a Children's Hospital (taken at their wedding!) and our youngest daughter is working on the latest Irish dictionary.
Bhí roinnt mhaith postanna san rimse sin go mór mór san earnáil díolacháin agus marcaíochta in Éirinn. I measc na réimsí treallimh bhí ainilís ceicimeach le hearraí deanta ag comhluchtaí mar EIL, GKEP (anois cuid de ABB), Capital Controls (atá anois mat chuid de Severn Trent), sreabhmhéadair ó Fisher & Porter (ABB chomh maith), agus méadair brú ó Alexander Wiegand (WIKA).
Sa bhliain 1998 thosaigh sé ag foilsiú Read-out, iriseán beag curtha amach gach dara mí thar timpeal,na tíre. D'fhás roint forbairt eile ina measc an Read-out Instrumentation Signpost.
Is ball den Chumann Indirnáisiúnta um Uaithoibriú (ISA) ó bunaíodh craobh de in Éirinn sna seachtóidí. Bhí sé ina uachtarán ar an craobh seo sna hochtóidí agus bíonn se ag obair sna coistí éagsúla náisiúnta, Eorpach agus indirnáisiúnta. Tá sé ina máistir gréasáin do Craobh na hÉireann agus Ceantair 12 (An Eoraip, Meán Oirthear agus An Aifric). Tá se gníomhach so Roinn Foilsitheoireachta agus tá mar Leas Uachtarán Tofa ar an roinn sin i 2008. I measc na gradam atá faighte aige ta an "Golden Achievement Award" a fuair sé i 2007 dá chuid seirbhís don cumann. Fuair sé gradam "Pioneer" ón craobh in Éirinn leis sa bhliain 2005.
Sneaiceann deas le arán donn agus bradán deataigh!
A snack with traditional brown bread and smoked salmon!
Mhaisigh agus déanann sé cothabháil ar son teach deataigh i gConamara thiar - Teach Deataigh Conamara. Fiontair ceardaíochta bia a thuileann an-chuid gradam náisiúnta agus idirnáisiúnta, faoi stiúradh muintir Roberts. Déannan siad éasc deathaigh a onnmhuiriú, bradán, túna, ronnaigh agus eile, thar to=impealkl an domhan. Tá Graham, a déanann gach iasc é féin, lán sásta cuairteoirí a thabhairt thar timpeall an tí.
Tá spéis faoi leith ag Eoin i rudai Gaelacha, teanga, ceol agus stair. Tá suíomh ghréasáin aige, anghaeltacht.net. D'aistrigh sé anoir ó Bháile Átha Cliath go croí lár Ghaeltacht Chonamara in 2004.
Is maith leis taisteal agus as sin bailíonn sé stampaí phoist. Tá leathanach bhailitheoirí stampaí le cabhair a thabhairt do dhaoine atá á bailiú leis!
Is Caitliceah Eoin atá páirteach sa athnuachain charasmatach agus tá réimse beag leathanaigh ina leith. Is ball den grúpa Avila é. Is modhnóir ar an liosta seachadta charasmatacha CinChar.
Tá meascán de chursaí gnó agus cursaí pearsanta ina chuntas twitter
Eoin's twitter account mixes business and personal stuff!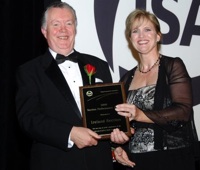 He collected a special award on behalf of the ISA Ireland Section from President Kim Millar Dunn at the Annual Awards event in 2008.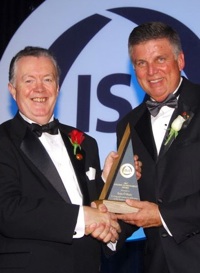 In 2007 Eoin was honoured with the ISA's Golden Achievement Award.
He received the award for then President Steve Huffman.

In 2005 he was presented with the ISA Ireland Pioneer Award by Cork's Deputy Lord Mayor Cllr. Dara Murphy. Also in picture is then Ireland President Kevin Dignam.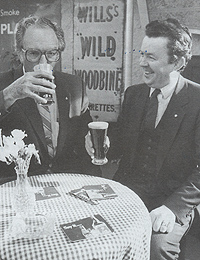 As President of the Ireland Section he was host to ISA President Max Kopp in Dublin in 1984