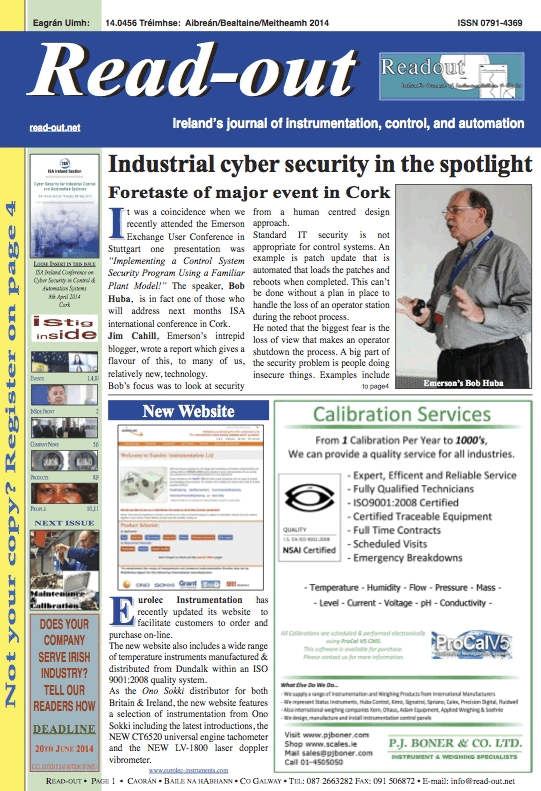 ---

---

---
Site Map












---
Details of awards received by the Signpost are here.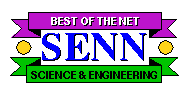 ---
All contents copyright © 2014 Readout Publications
The Read- Out Instrumentation Signpost
Measurement, Control and Automation Resources throughout the World
---
---
Automation News appears on our Facebook Page up to 24 hours earlier than on our news or home pages ! !
---
2/6/2014
Quieter, more efficient, and improved controllability! - Dr. Petr Osipov, Product Management Motors, Kollmorgen (D) tells how Multivac relies on Kollmorgen for pneumatic to electric transition

Connectors with RFID technology offer added value! - Harting's family of Han® industrial connectors are now equipped with RFID transponders, enabling specific data on the connector configuration to be linked with factory IT systems to aid processes such as the ordering of spare parts.

Compact portable vibration exciter! - Type 8921B reference shaker from Kistler Instruments is a compact, portable vibration exciter designed to calibrate the sensitivity of accelerometers in both laboratory and field environments.

Award for sustainable development in automation in China! - Red Lion Controls industrial automation and networkinhas been honoured for its consistent commitment to the sustainable development of China's automation industry by Automation Panorama magazine.

Improved Load Cell Amplifier - Mantracourt's LCA20 load cell weight indicator is a digital signal conditioning amplifier for multiple or single load cell applications, offering one-pass calibration and fast set-up.
Bealtaine 2014 May
30/5/2014
29/5/2014
28/5/2014
27/5/2014
26/5/2014
23/5/2014
22/5/2014
21/5/2014
20/5/2014
19/5/2014
17/5/2014
15/5/2014
14/5/2012
13/5/2014
12/5/2015
9/5/2014
8/5/2014
7/5/2014
6/5/2014
2/5/2014
1/5/2014
Marta 2014 March
<!- DART 125x125 DART ad tag for Read-out.net -->
---
---
---