---

---

The All Collectables BlogSpot
---
---
---

---
---

---
---
You are visitor number

to this page
Stamp Collectors' Exchange Lists
---
This is a list of people who are willing to exchange stamps, either of countries or particular themes.
If you wish to be on this list please e-mail Readout with your details. Don't forget to include full postal address.
We usually make a small nominal request from each entrant!
Names usually remain on the list for 18 to 24 months before being consigned to the archive!

Happy Collecting!
---
Page designed and mantained by Eoin Ó Riain
---
Looking for Irish Stamps?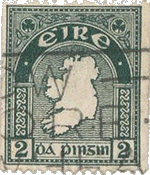 You may know that we are located in Ireland.
A new resource for Irish Stamps is from eirestamps chat group on Yahoo where you can chat and learn about the stamps of Ireland and to share your enthusiasm for Irish philately with other collectors. You don't need to be a specialist to join - BEGINNERS ARE MOST WELCOME!

Another resource is James O'Brien. He has two bases, one here in Ireland and the other in England.

The Irish Post Office Philatellic Service will keep you up-to-date on the more modern issues.
Here is a critical examination of one aspect of Irish Stamps.
---
---
---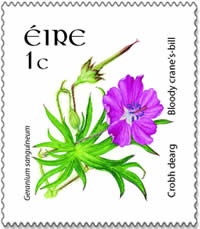 The current issue of difinitives feature Irish Wild Flowers a particularly rich source of material.
---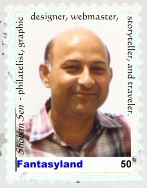 ---
Jubilee History in Stamps
---
Kosova Conflict