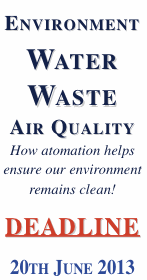 ---
Proud sponsors of ISA Europe's District Website

All contents
Copyright © 1995-2009
Readout Publications
---
Rates/Prices
---
It is possible to advertise both in Read-out, Ireland's journal of instrumentation, control and automation, which circulates to approx 2500 named automation professionals throughout Ireland, and on the Read-out Instrumentation Signpost, which is visited by up to 6000 visitors per week.

Read-Out - the journal!

Because the three principal areas we serve have different currencies and also cover different geographic areas we have three individual price lists. There are divided into currency zones for your convenience.

Click currency to see relevent prices!


The Read-out Instrumentation Signpost

- serving the world-wide, instrumentation, control, measurement and automation community Prices are in Euro and payment may be made using PayPal.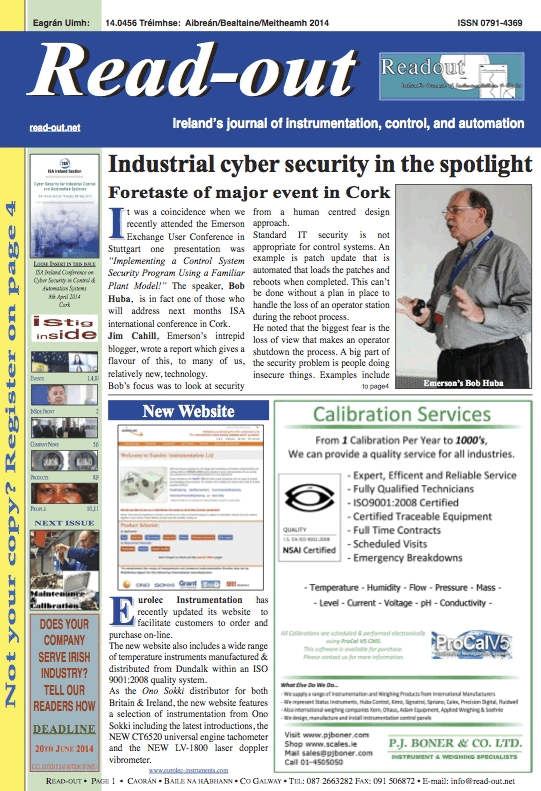 Subscriptions
Read-out is generally distributed free of charge within Ireland but due to high distribution charges outside we regret a small charge is made for subscriptions in other countries.
Subscriptions in Euro, Pounds Sterling and US Dollars by cheque or using PAYPAL.
---
Contact the Readout office by fax on +353 91 506872 or email on prices@read-out.net if you have any queries. Payments may be mailed to Readout, Caorán, Baile na hAbhann, Co Galway, Ireland.